NEWS: Rick Ross's Trilla Pushed Back
Rick Ross
's upcoming album
Trilla
has been pushed back from December 18th to February 19th.
With the new album's first single, "Speedin'" featuring R. Kelly, stuck at No. 76 on Billboard's Hot R&B/Hip-Hop Songs chart, Def Jam opted to give the project more time to develop.
(
Billboard
)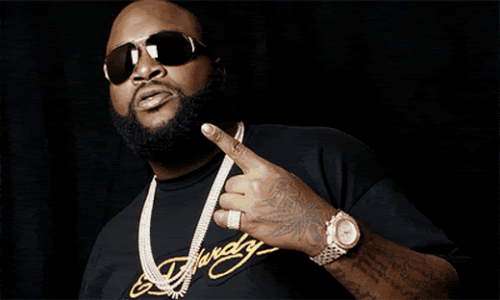 Not that I was fiendin' for this release and am complaining but,
Beanie Sigel
's single with
R. Kelly
was also weak, but he didn't get pushed back.
"'Trilla' means real enough and was really inspired by Michael Jackson's 'Thriller. It's going to be the biggest street album of the year."
The album is set to feature
Jay-Z, Lil' Wayne, Trick Daddy, Akon, T-Pain, Marsha Ambrosius
and production from the
Runners, DJ Toomp
and
Cool and Dre
. More
here
.
Labels: beanie sigel, jay-z, news, r. kelly, Rick Ross